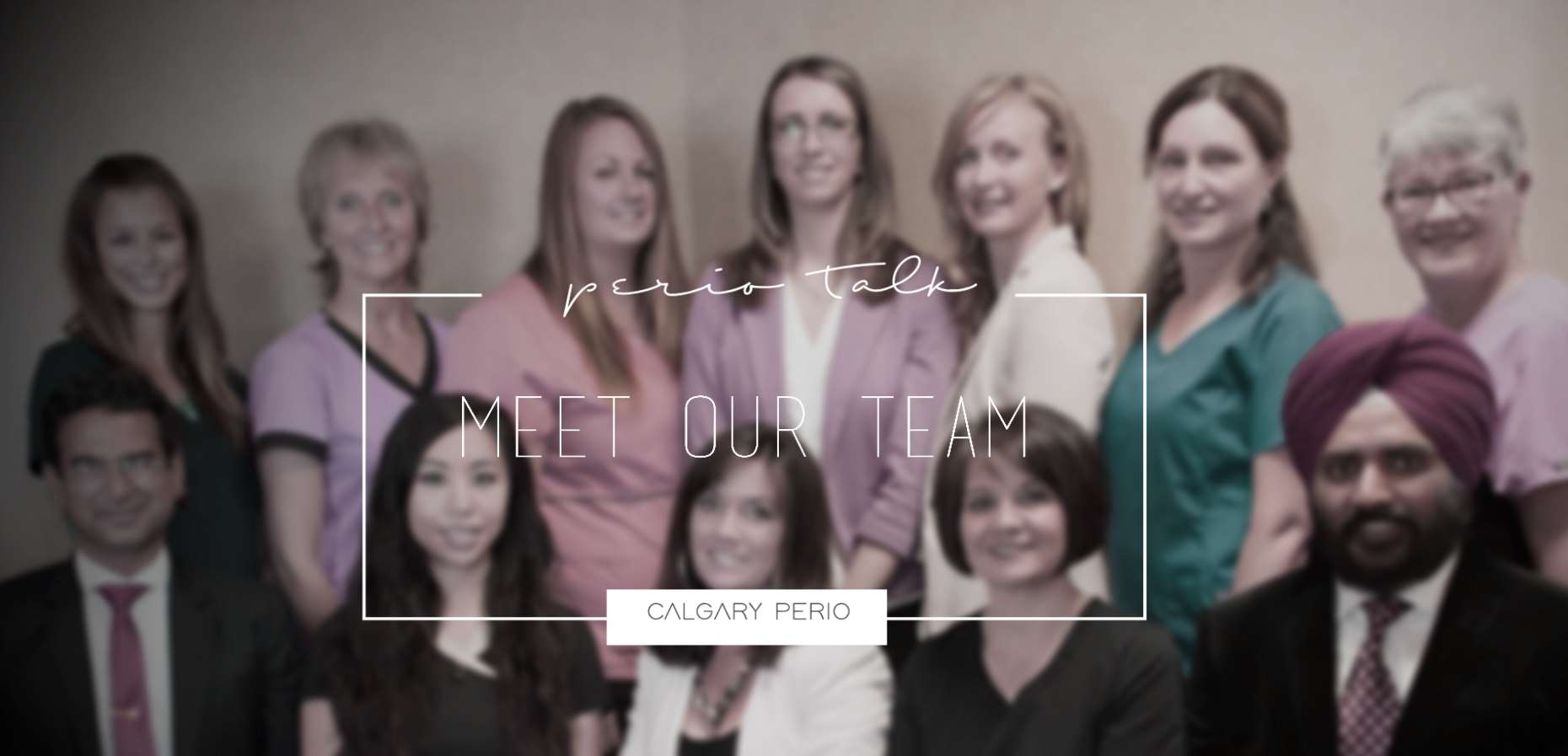 "Coming together is a beginning. Keeping together is progress. Working together is success." Henry Ford
Margaret, Registered Dental Hygienist (RDH)
Some claim that souls tend to go back to a place where they feel like home. It is fair to say that I stayed close to my roots and my childhood beginnings. In fact, I grew up in Brentwood Heights, about 4 blocks north of our clinic. At the time, our office used to be a riding academy and Dalhousie was a dairy farm. My second family, Calgary Perio, gives me an opportunity to still be part of this NW community that has so much heart and history.
Where can we expect to find you when you are not that the clinic?
You can expect to find me "glamping" in style with my Icelandic Sheepdogs! I am a big Saskatchewan Roughriders fan, and I also love to travel. This fall, I will be going on an exciting European escapade. Tune in to find out more about my Euro trip!
Lisa, Registered Dental Assistant (RDA) / Clinic Coordinator 
Life at Calgary Perio is always interesting and engaging. I get to meet people from all walks of life, and I have learned so much from our patients. Two decades ago, I graduated from SAIT as a Registered Dental Assistant. In 2008, after I had my beautiful daughter, I chose to forgo my chair-side duties, but I do keep my dental assisting license current. I love spending time with my family and staying active is something we truly value.
What made you want to pursue a career in the dental industry?
As a child, I spent a lot of time in and out of my orthodontist's office. I realized that dentists can have a tremendous impact not only on your dental health, but also on your emotional well-being. I am thankful and glad that I identified my passion at an early age.
Post a review of your experience at Calgary Perio
Alysha, Sterilization Assistant
In 2013, I attended the Columbia Dental Assisting program, and I am proud to be part of the Calgary Perio Family. My job can present some interesting challenges, but I really enjoy my role at the clinic. On weekends, I often go camping and fishing with my boyfriend.
What is something your patients may not know about you?
Our patients might be surprised to find out that I have a multi-pet household that comprises of two dogs, Neela and Fox, and two guinea pigs, Trixie and Brenda. Yes, we have been outnumbered, but life is so much more fun with them around!
Lacey, Registered Dental Assistant (RDA)
After completing my equine studies at Olds College, I graduated the dental assisting program at SAIT in 2015. Calgary Perio consists of amazing people who genuinely care about our patients, and I am honored to be part of this team. In my spare time, I enjoy hiking and camping with my dog, Piper.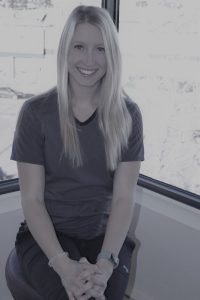 So, you are an RDA AND you completed equine studies? Tell us more about that…
My great love of horses led me to complete an equine science diploma. When it comes to barrel racing events, I don't horse around! In fact, I spend a lot of time training my horses for these rodeo competitions.
Caroline, Administrator
With 10 years of combined experience in medical and dental administration, I use my expertise to make our patients feel comfortable and appreciated. I am incredibly proud to be a member of the Calgary Perio family, and I am grateful for all the new things I have learned at the clinic. During my spare time, I enjoy traveling with my husband. I also love sewing, and I never say no to a good novel!
How would your colleagues at Calgary Perio describe you?
I believe they would say that I am friendly and outgoing. I always do my best to be kind and supportive. When you work with such fantastic individuals, it isn't that hard to be easygoing and accessible.
Want to let us know about your experience at our clinic? We're here to listen!
Barb, Registered Dental Hygienist (RDH)
I've always shown interest in the health industry, and initially wanted to care for animals. However, my animal allergies got in the way, and destiny carved a different path for me. In 1980, I learned about dental hygiene and decided to give it a chance. Before I joined Calgary Perio, I worked for family practices and community health centers. My career as a dental hygienist has been incredibly enriching. For nearly 25 years, I've been privileged to work with some amazing people, and I have forged a lot of great friendships.
What can you share about your life outside the clinic?
I was born and raised in Calgary and truly love what our beautiful city has to offer throughout the year. Life outside the clinic is mostly spent with my loved ones. Together with friends and family, I enjoy exploring the scenery of the Rocky Mountains. Hiking, skiing, skating, and cycling are also part of my weekend agendas.
Isabelle, Registered Dental Assistant (RDA)
Born and raised in Calgary, I eventually set sail to Cranbrook to complete my Dental Assistant Diploma at the College of the Rockies. I enjoy my work environment and value the time I get to spend with our lovely patients. When I am not at the clinic, it is important for me to visit with family and friends. I am a Flames and Stampeders fan and enjoy attending our home teams' games. Go flames go!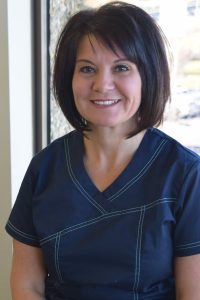 What is your idea of a great holiday?
A cold drink in my hand, the soothing sounds of ocean water, and the warm sun on my skin; all these sound like my idea of a super vacation! I really do enjoy traveling to hot destinations. If I can't travel south, my idea of a perfect getaway involves a hike in the mountains.
Read about Dr. Manhas, the Number 1 Periodontist on RateMD
Shelby, Registered Dental Assistant (RDA) 
I am a recent graduate from the Dental Assistant program and I am pleased to be one of the newest recruits at the clinic. When it comes to dental health, my goal is to help our patients achieve their fullest potential. Our clients deserve to feel happy and confident, and I feel immensely privileged to be part of their journey. During my free time, I put my chef skills to work. I am no "Gordon Ramsay", but I can bake some pretty good treats!
What would one be surprised to find out about you?
I think some might be surprised to know that I have a passion for wood working projects. Working with wood can be a very rewarding activity where you can inject a lot of your personality and creativity.
Laurelyn, Registered Dental Hygienist (RDH)
Born and raised in Calgary, I have been a hygienist since 1998. My work is something I am really passionate about. I am surrounded by smart and talented people who work really hard for our guests to feel appreciated. Time away from the clinic involves hiking trips in the mountains, reading, and cooking for my family and friends.
It has been 19 years since you've become an RDH. What have you learned along the way?
I have learned so much about others and about myself. In fact, I have gained a lot more in terms of respect, trust, and patience. I enjoy people and the diversity of it all. Yes, it has been 19 years, but I still love it!
Flora, Registered Dental Assistant (RDA)
I am a proud graduate of SAIT's dental assisting program, and it is a pleasure to work for a clinic that is growing in the right direction. I work with really good people and our patients are truly amazing. When I am not busy working on my patients' smiles, I am working hard to give ladies their dream eyelashes. I also enjoy spending quality time with my dogs, and often go hiking or kayaking.
How would you describe the working environment at Calgary Perio?
The clinic is home away from home. My co-workers are kind and supportive people. We care about one another and we get along well because our core values are aligned. The positive working environment makes it possible for everyone to feel supported and appreciated.
Glenda, Registered Dental Hygienist (RDH)
After working three years as a dental assistant, I decided to become a dental hygienist. I subsequently graduated from the University of Alberta with a Bachelor of Arts. I would describe my work as interesting, challenging, and rewarding. Calgary Perio has a great culture, and the environment is truly empowering. Outside of work, I enjoy renovation projects and interior design.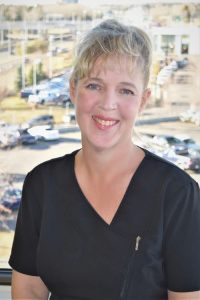 What is a fun fact about you?
I enjoy outdoor sports and I love challenging myself. For fun, I competed in a a 12-hour cross-country marathon, something I am very proud of. So far, I have 111 kilometers under my belt, making this my personal best!
Learn More about Dr. Brar, one of the Top Rated Periodontists on RateMD